Flooring refers to the material or covering used to finish the surface of a floor in a building. It plays a significant role in the overall aesthetics, functionality, and comfort of a space. There are various types of flooring options available
Laminate flooring is a synthetic product that simulates the look of hardwood, tile, or stone.  Laminate flooring is more affordable and is generally resistant to scratches and moisture.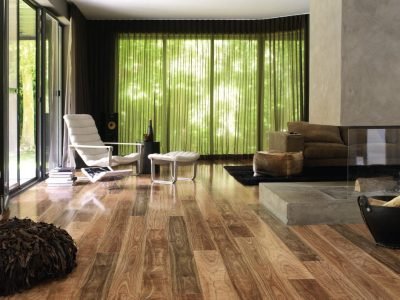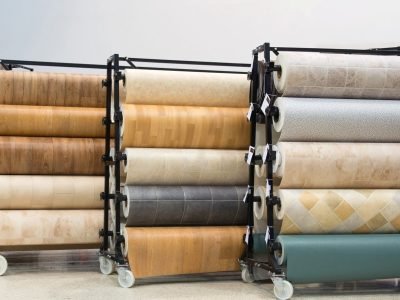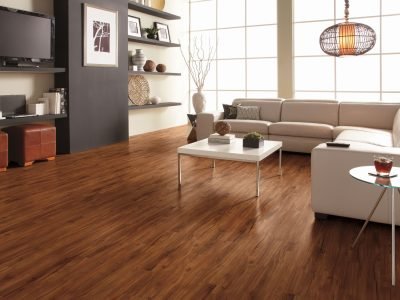 PVC (polyvinyl chloride) vinyl flooring, also known as vinyl plank or luxury vinyl flooring, is a popular type of flooring that is known for its durability, affordability, and versatility. It is made of multiple layers, including a PVC backing layer, a printed design layer, a wear layer for protection, and often a topcoat for added durability.
Carpet and carpet tiles are both popular options for flooring, offering comfort, warmth, and versatility
Carpet: Carpet is a soft and cozy flooring option that is made from various materials such as nylon, polyester, wool, or a blend of fibers. It comes in rolls and is installed wall-to-wall in a room.
Carpet Tiles: Carpet tiles, also known as carpet squares, are individual modular carpet pieces that can be installed in various patterns or designs.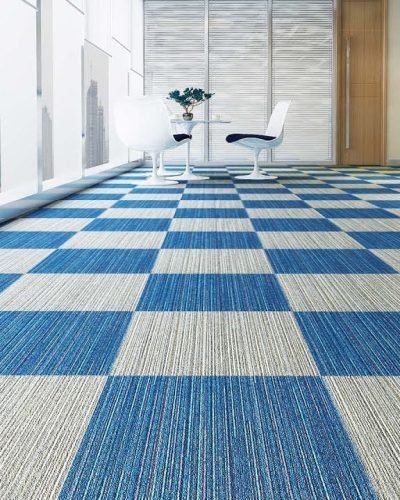 Artificial grass, also known as synthetic turf or fake grass, is a manufactured surface that replicates the appearance and feel of natural grass. It is commonly used in outdoor spaces such as lawns, sports fields, playgrounds, and commercial areas.