Window blinds are a type of window covering used to block or control the amount of light entering a room and to provide privacy. They are typically made of slats or vanes that can be adjusted to allow varying degrees of light to pass through. Window blinds are available in various materials, styles, and designs to suit different preferences and decor. 
Roller blinds are made of a single piece of fabric that can be rolled up or down using a cord or chain mechanism. They are simple and versatile, providing a clean and minimalistic look. Roller blinds come in various opacity levels, allowing you to choose between light filtering and room-darkening options.
Printed & Customized blinds
Customizing roller blinds allow you to personalize them to your specific preferences and style. Vastu Decor Provides Some options for customizing roller blinds :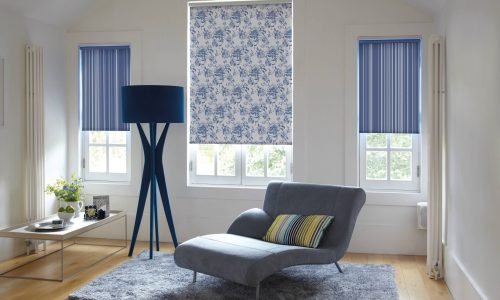 Fabric Selection
Choose a fabric that compliments your interior decor and meets your desired level of light filtration.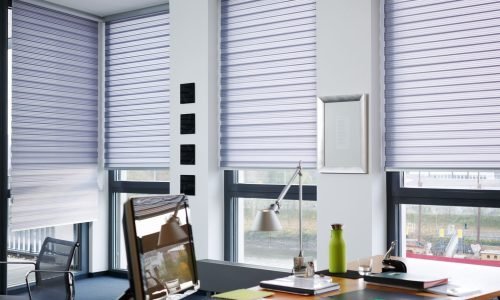 Trim and Edging
Add decorative trims or edgings to the bottom of the roller blinds for an extra touch of style.
Custom Sizing
Measure your windows accurately and order roller blinds in custom sizes to ensure a perfect fit.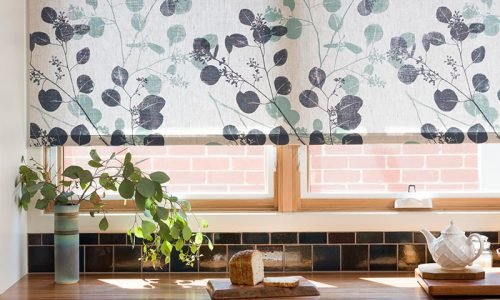 Printed or Custom Designs
Explore the option of printing custom designs, patterns, or images on roller blind fabric.
Wooden Venetian blinds are a popular type of window covering that combines the functionality of Venetian blinds with the natural beauty of wood. Wooden Venetian blinds are typically made from real wood or faux wood materials. 
Wooden Venetian blinds offer several advantages. They provide a classic and timeless look, adding warmth and elegance to your space. Wood is a natural insulator, so these blinds can help to regulate temperature and reduce energy costs. They also offer privacy, light control, and durability.
Zebra blinds, also known as dual or layered blinds, are a modern and versatile type of window covering that combines the functionality of roller blinds and the aesthetic appeal of sheer curtains.